Thursday, August 24 at 2:00 PM ET / 11:00 AM PT
This webinar is completely free and registrants will receive a recorded video of the presentation!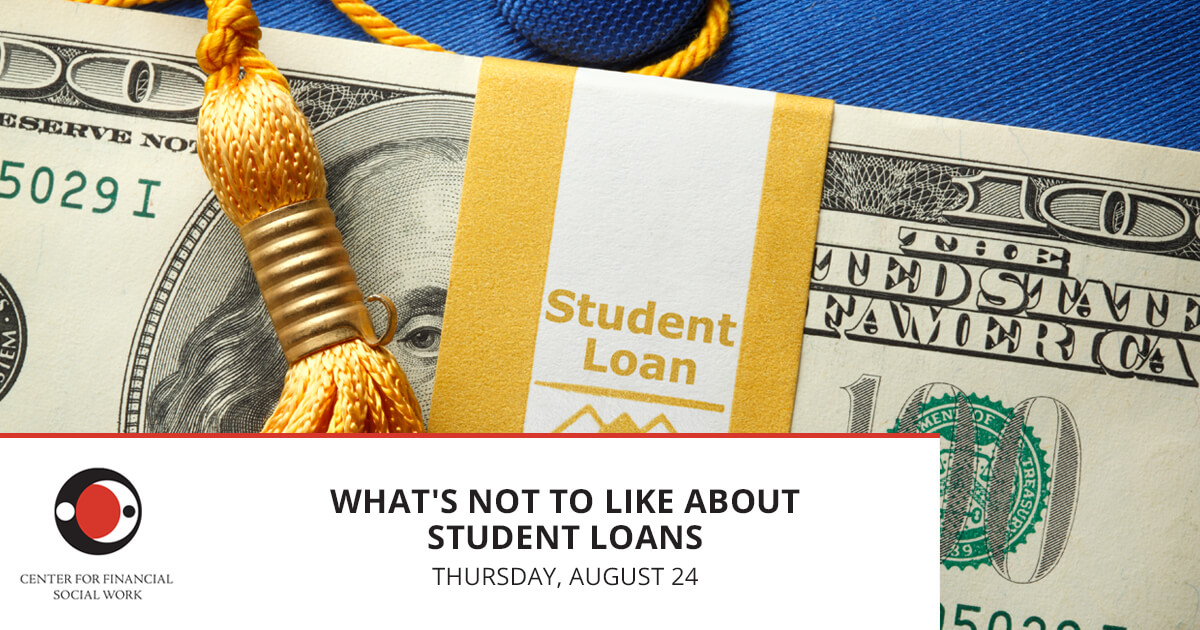 The high cost of higher education extends beyond the dollars and cents of tuition, books and living expenses. Many with student debt find it difficult to pay rent, purchase a car, save for retirement or afford to get married or have children.
Student loans represent the largest collective consumer debt in the U.S. The average loan debt for a 2016 graduate was $37,172.
Topics
Attend this webinar featuring guest speaker Dr. Dena Wise to learn…
The facts about student loans.
More about the student loan industry.
What changes are expected to be made to student loans.
The good, the bad and the ugly of student loans.
Research on repayment trends.
What you should do if you are a student entering college, parent, or graduate.
Register for free now and join us on Thursday, August 24 at 2:00 PM ET (11:00 AM PT). If you are unable to attend or would like to receive a recording, please proceed to register for the webinar and you will receive a recording via email the following day.
Guest Speaker
Dr. Dena Wise
Dr. Dena Wise is Professor and Extension Specialist with the University of Tennessee focusing on Consumer Economics. She provides millions of Tennesseans with information about money management, consumer education, and fraud prevention. In addition to basic financial education, she is interested in low-resource households, bankruptcy, and health care financing.
Written By Reeta Wolfsohn, CMSW
New Webinar: What's Not to Like About Student Loans was originally published @ Center for Financial Social Work and has been syndicated with permission.
Related Posts
Subscribe to the SJS Weekly Newsletter