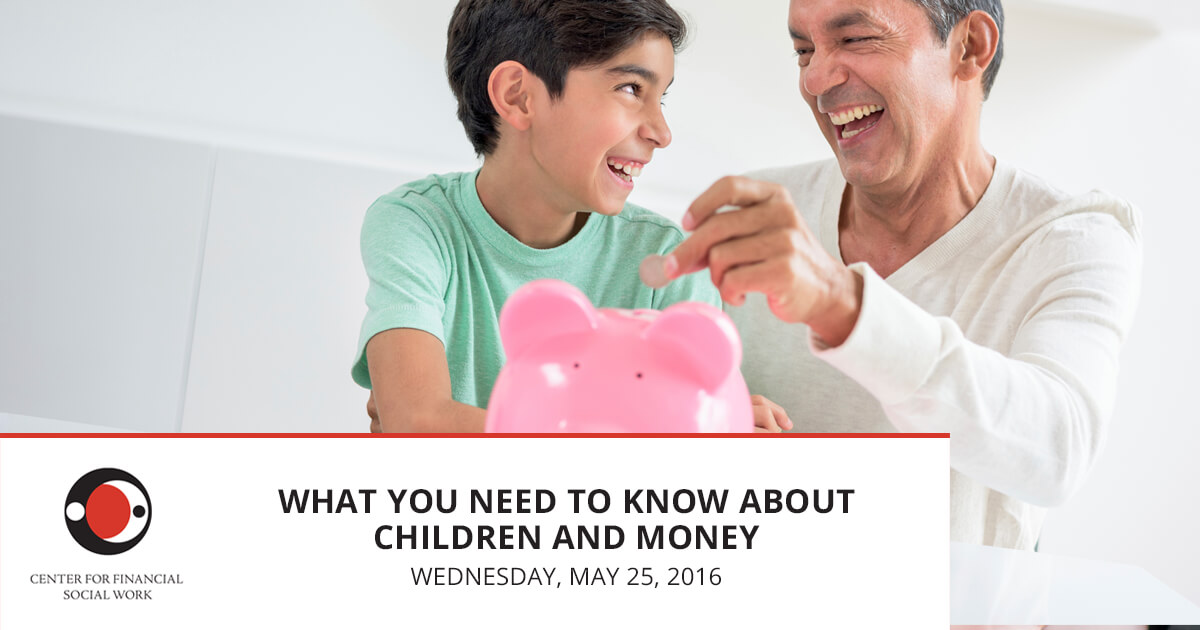 Wednesday, May 25 at 2:00 PM ET / 11:00 AM PT
This webinar is completely free and registrants will receive a recorded video of the presentation!
Research shows that children form their money habits by the time they are 7 years old. How are your, or your client's, kids learning about money? Do their money remarks or actions reflect what you want them to value about spending and savings? What can you do to help young people better understand and manage money?
Join us to Learn
Attend this webinar featuring guest speakers Lori Hendrickson and Shawna Faith Thompson to learn…
Why it's important for children to learn about money.
How everyone can start talking to kids about money.
How to help youth develop healthy money habits.
A variety of fun-filled age-appropriate activities.
Where to find trustworthy free/low-cost curriculum resources.
Register for free now and join us on Wednesday, May 25th at 2:00 PM ET (11:00 AM PT). If you are unable to attend or would like to receive a recording, please proceed to register for the webinar and you will receive a recording via email the following day.
Guest Speakers
Lori Hendrickson
Lori Hendrickson has worked as an Extension educator for 28 years. She is an Accredited Financial Counselor by the Association for Financial Counseling and Planning Education and holds a Certified in Family and Consumer Sciences (CFCS) designation from the American Association of Family and Consumer Sciences. She has experience working with limited resource and limited literacy families and youth. Lori's passion is teaching youth and money topics to parents, teachers, and young people.
Shawna Faith Thompson
Shawna Faith Thompson is a Financial Capability Educator with the University of MN Extension. She works to educate low income individuals, families and communities on the topics of personal finance. Her career includes 10 years managing financial coaching and education programs in the urban nonprofit sector.
The post New Webinar: What You Need to Know About Children and Money appeared first on Center for Financial Social Work.
Written By Reeta Wolfsohn, CMSW
New Webinar: What You Need to Know About Children and Money was originally published @ Center for Financial Social Work and has been syndicated with permission.
Related Posts
Subscribe to the SJS Weekly Newsletter