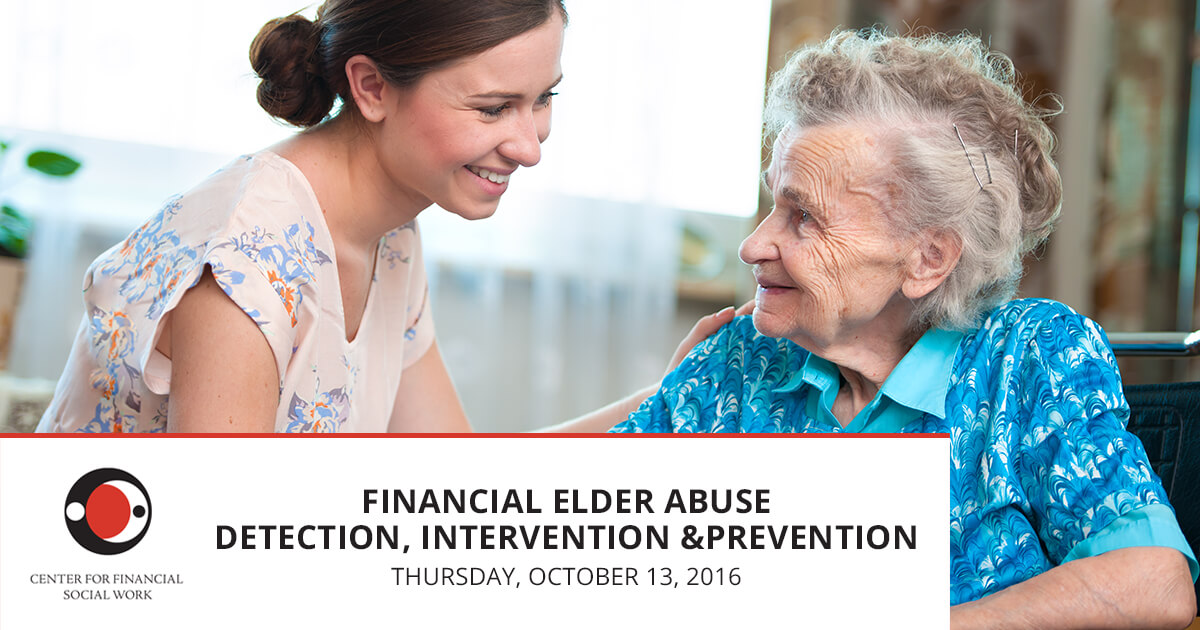 Thursday, Oct 13 at 2:00 PM ET / 11:00 AM PT
This webinar is completely free and registrants will receive a recorded video of the presentation!
Financial Elder Abuse refers to a broad range of behaviors, including: taking money or property, forging an older person's signature, coercing or unduly influencing an older person to sign a financial document and defrauding/pulling scams to obtain money from an older person.
As the country's population ages, the need to recognize and prevent financial exploitation of your older clients and family members increases.
Studies suggest between $1.5- $2.9 billion are stolen each year from older adults. Elder abuse remains a hidden problem with studies indicating only 1 in 44 cases of financial elder abuse is ever reported to authorities.
Join us to Learn
Attend this webinar featuring guest speaker Art Mason, LCSW to learn…
The different types of financial abuse.
The most frequent perpetrators.
The most frequent case scenarios.
How to identify possible cases of financial exploitation.
The most effective interventions.
How and who to refer cases of elder financial abuse.
What to expect in terms of outcomes.
If you are unable to attend or would like to receive a recording, please proceed to register for the webinar and you will receive a recording via email the following day.
Guest Speaker
Art Mason, LCSW
Art Mason, LCSW is the Director of Lifespan's Elder Abuse Prevention Program and has worked in the field for 26+ years.
Art is past president of the National Adult Protective Services Association. He is also a member of the NYS Elder Abuse Coalition and provides trainings across the country to law enforcement, social service professionals and a variety of organizations.
Written By Reeta Wolfsohn, CMSW
New Webinar: Financial Elder Abuse – Detection, Intervention & Prevention was originally published @ Center for Financial Social Work and has been syndicated with permission.
Related Posts
Subscribe to the SJS Weekly Newsletter