Originally recorded on Thursday, August 18, 2016
Receive Webinar Invites by Email
Learn how to navigate the #1 wrecker of relationships – money! How can you fight your way out of the power struggle between men and women or savers and spenders? What can you do to disconnect from harmful financial and emotional behavior and reconnect with your partner? How can you recognize that there is a problem?
Learn how to re-romanticize your relationship while discussing money. Learn how to spot the addiction of financial infidelity, and then learn how to treat it. In this video we will offer specific tools and effective solutions to help you address money and the threat it poses on your relationships.
Topics Covered
Watch this video featuring guest speaker Dr. Bonnie Eaker Weil to learn…
Why is money a hot button issue?
Why do opposites attract in managing and spending money?
The 8 stages of a relationship and how to reach love despite the struggle over money.
How are money and power dynamics intrinsically connected?
How do I navigate the inevitable power struggle?
How do familial relationships to money affect you and your partner now?
How do I spot and treat the addiction of financial infidelity? Can financial infidelity become
infidelity?
How is credit card debt and financial mismanagement connected to the brain?
Smartheart tools and dialogue for financial and emotional balance.
Smartheart skills to romance yourself back into the honeymoon stage.
Handout
Guest Speaker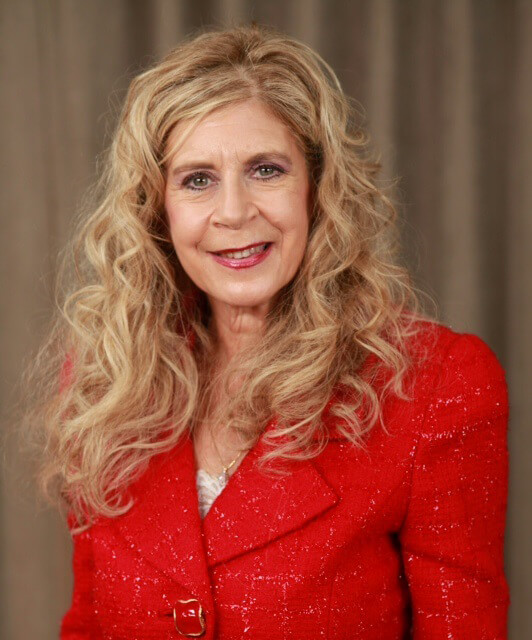 Dr. Bonnie Eaker Weil
Dr. Bonnie Eaker Weil has over 35 years of experience as a counselor and therapist, and specializes in issues related to dating, marriage, divorce, and infidelity. She works with children and developed a theory called Family Play Therapy. She treats adultery as a disease called the Bio Chemical Craving for Connection. She is a five-time award winner via the US Commerce Association as New York City's Best Therapist for 2011, 2012, 2013, 2014, and 2016.
Dr. Bonnie is the author of 5 books about relationships including best seller and NY Times Readers' Choice Award winning book "Make Up, Don't Break Up" and "Financial Infidelity". Her book "Adultery: The Forgivable Sin" was turned into the Lifetime movie, "Silence of Adultery." She has appeared on a 3 day series on The Today Show, The Oprah Winfrey Show 5 times and received Best of Oprah in May 2013, and The View. She frequently appears on CNN, CBS, NBC, ABC, Fox News and Good Morning America. She has also been quoted many times in publications such as USA Today, Ladies Home Journal, Men's Health, Redbook, The New York Times, and Cosmopolitan. Dr. Bonnie Weil also teaches an Education 2 Go Course on "Marriage and Relationships: Keys to Success." Read more and register here.
Visit http://doctorbonnie.com
Written By Reeta Wolfsohn, CMSW
Webinar Recording: Relationship 1st, Money 2nd – How to Have a Healthy Romantic Relationship When Talking About Money was originally published @ Center for Financial Social Work and has been syndicated with permission.
Related Posts
Subscribe to the SJS Weekly Newsletter